Verboticism: Treprindation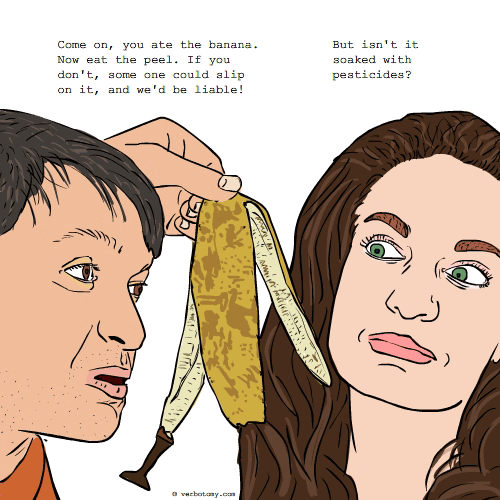 DEFINITION: n., The fear of eating the skins of fruits, vegetables, or small animals. v., To worry about saving one's skin while chewing on a rind, peel, or pelt.
Treprindation
Created by: artr
Pronunciation: trep-i-rahyn-dey-shuh n
Sentence: Bill's mother didn't mean to give him treprindation but that's what happened. He now peels all of his food just because she trimmed the crust from his sandwiches. His wife, on the other hand, drives him just about crazy when she eats bananas peel and all and shrimp with shells intact.
Etymology: trepidation (anxiety, worry) + rind (covering)
Points: 545