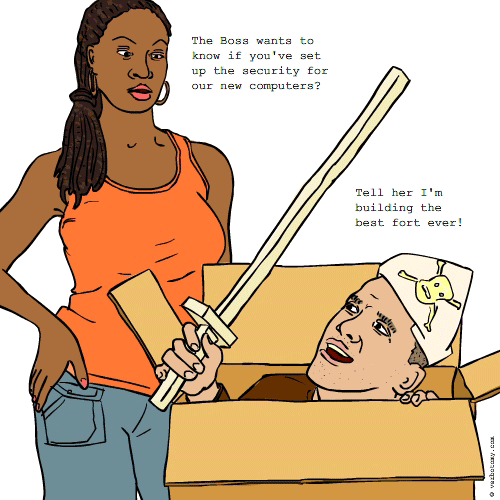 DEFINITION: v. To give a child, pet or coworker a wrapped gift or packaged item, only to discover they are more interested packaging than the item itself. n. Gift wrapping or packaging which proves to be more exciting than the contained item.
Wrapathetic
Pronunciation: rap-eh-THET-ik
Sentence: When it came to gift giving, Melody was wrapathetic, putting far more interest and enthusiasm in picking the wrapping than in picking the actual gift itself.
Etymology: Blend of 'wrap' and 'apathetic' ( having little or no interest or concern : indifferent)
Points: 500