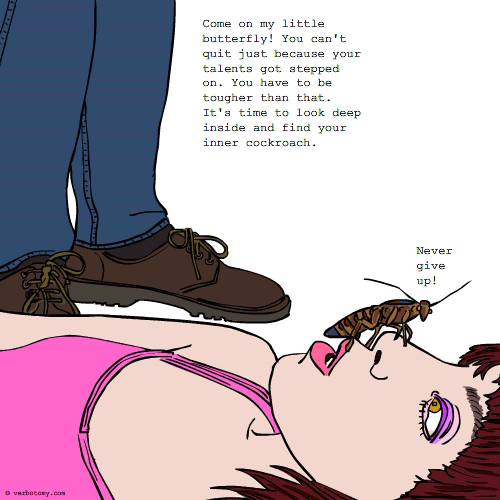 DEFINITION: n. A person who succeeds not because of their talents, but because they just won't quit. v. To firmly believe in your talents and never give up on your goals, despite the huge obstacles, snide comments, and repeated setbacks.
Dogkarmatic
Pronunciation: dog-kar-mat-ick
Sentence: Helen is a dedicated dogkarmatic, convinced that if she holds on to and practices the principles of hard work that in the end she will be greatly rewarded for her persistence and hard work, though some of her friends are convinced that her karma will eventually run over her dogma.
Etymology: Blend of 'dogma' (something held as an established opinion; especially : a definite authoritative tenet) and 'karma' ( the force generated by a person's actions held in Hinduism and Buddhism to perpetuate transmigration and in its ethical consequences to determine the nature of the person's next existence)
Points: 668