Verboticism: Missedemeanour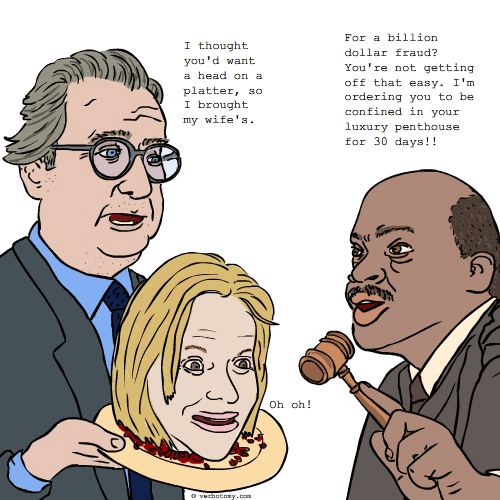 DEFINITION: n. A punishment which does not fit crime. v. To assign a punishment which is bizarrely inappropriate, and seems totally unrelated to the crime which has been committed.
Missedemeanour
Pronunciation: mist de meen er
Sentence: Judge M. Paired often assigned bizarre sentences that were not suited to the crime or precedent. In fact his missedemeanour way of paying back criminals allowed the worst to escape justice and the most innocent to face the music. Sadly, many of his peers do the same every day...
Etymology: Missed (got wrong; not caught with the senses or the mind) & Misdemeanour (a crime less serious than a felony)
Points: 818