Verboticism: Blondeoptomism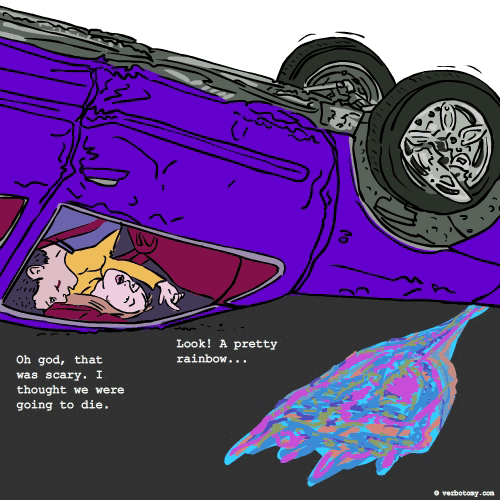 DEFINITION: v. To see beauty in the midst of a complete disaster. n. The ability to see beauty in the rainbow hues of a toxic oil spill, or in the remnants of a poster torn down long ago, or in the subtle cracks in the plaster of a cheap, cold-water flat.
Blondeoptomism
Pronunciation: blond-Op-toe-mism
Sentence: Stacy received a compound fracture when she fell from her Vespa but with her massive amounts of blondeoptomism, she only thought of the pretty white color of her protruding femur.
Etymology: blonde-dumb, stupid, gullible optimism- Hopefulness, confidence
Points: 422