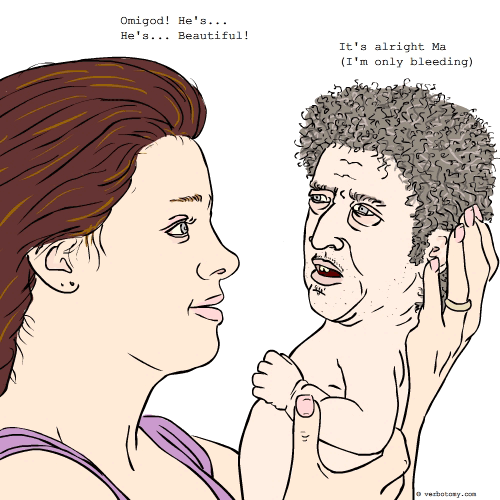 DEFINITION: n. The emotional connection between a mother and her child, which continues on through life despite all the protestations. v. To be loved by your mother and even though you complain about it a lot.
Momdage
Pronunciation: momdage
Sentence: Lacking competition from a needy father, her deadbeat kids kept her in eternal momdage.
Etymology: Mom + bondage (As in "serfdom," not the sexual practice, you pervs!)
Points: 608