Verboticism: Maladaequojudicate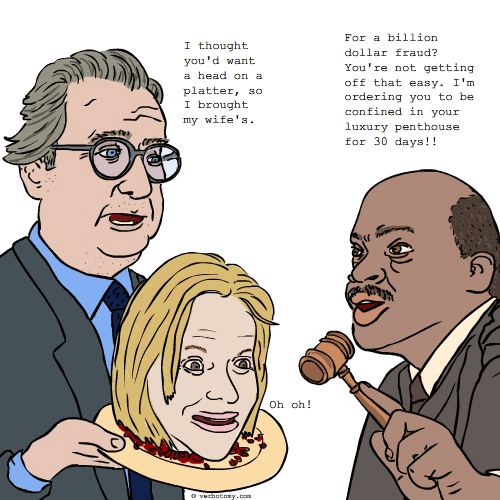 DEFINITION: n. A punishment which does not fit crime. v. To assign a punishment which is bizarrely inappropriate, and seems totally unrelated to the crime which has been committed.
Maladaequojudicate
Pronunciation: n. mal'-ə-də-kwo-joo'-də-kət; v. mal'-ə-də-kwo-joo'-də-kate
Sentence: n. The O.J. Simpson trial was farcical, resulting as it did in an obvious maladaequojudicate. v. The teacher maladaequojudicated the student for eating in class with three years in an oubliette.
Etymology: mal: from French mal; from Latin male, meaning "badly." adaequo: from Latin adaequo, meaning "equalize" or "equal to the" judicate: from Medieval Latin judicatura, meaning "to judge" (judic-)+(-ate), a suffix occurring in loanwords from Latin.
Points: 422