Verboticism: Progenitorturer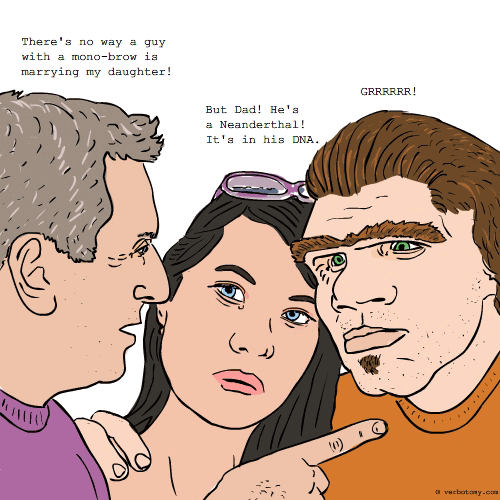 DEFINITION: n. A chosen mating partner who is not well-accepted by one's parents. v. To fight with one's parents over the selection of a suitable mate.
Progenitorturer
Pronunciation: proh-jen-i-TAWR-cher-uhr
Sentence: Kate brought the progenitorturer home again for Thanksgiving. It wouldn't have been so bad, except that he managed to convince Grandma to give him a lap dance during grace. And that wouldn't have been so terrible, were it not for the cranberry sauce he'd smeared on his stomach. And that wouldn't have been so horrible, aside from the fact that...
Etymology: progenitor + torturer
Points: 526