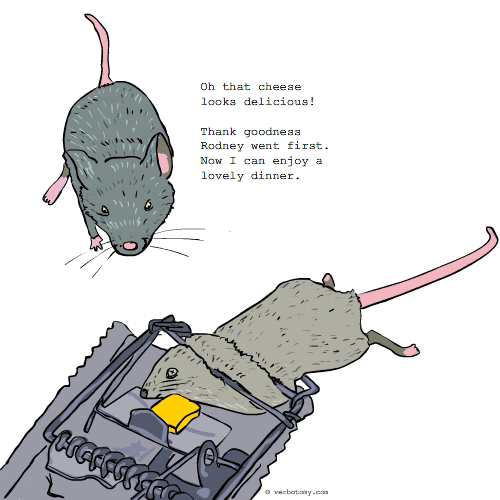 DEFINITION: v. To generously allow others to precede you in hopes that they will identify, reduce, and perhaps be eliminated by, the potential hazards. n. A gesture of courtesy which is really the lead-in to a trap.
Guineatail
Pronunciation: "guinea tail"
Sentence: When he mentioned diving from 60 feet, I made a point to guineatail the fool.
Etymology: from "guinea [pig]" + "tail [end]", to follow behind a test case.
Points: 638