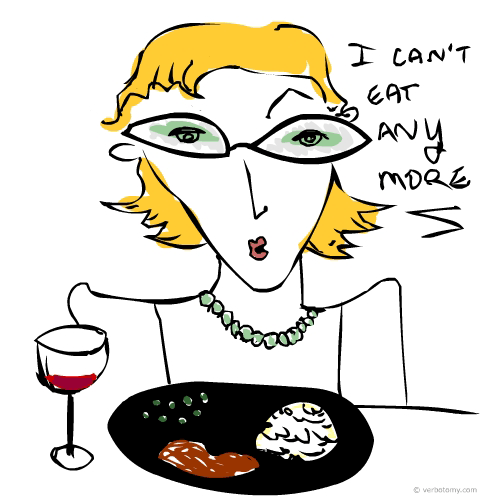 DEFINITION: To leave food on your plate, not for the starving children in the world, but so you don't get fat.
Etheremeal
Pronunciation: e/ther/ee/meel
Sentence: Ooh I am just so divinely delicate and dainty. My tiny frame can only sustain an etheremeal.
Etymology: ethereal + meal
Points: 458
Voted For!