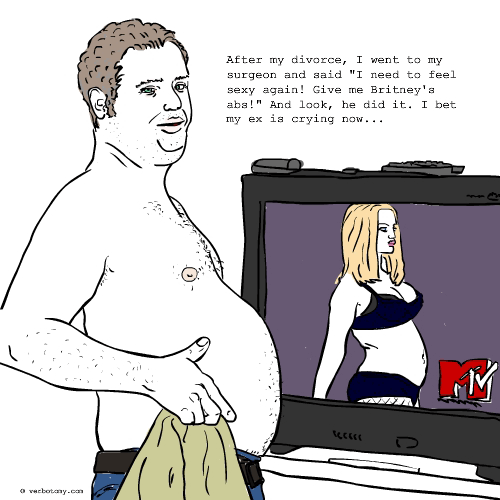 DEFINITION: v. intr., To compensate for emotional rejection by trying to change one's appearance through aggressive dieting, exercise and/or plastic surgery -- common among aging divorcees.
Abpolish
Pronunciation: ab/poll/ish
Sentence: The only way to abpolish her demons and win back her self esteem was to throw herself wholeheartedly into sculpting a new physique.
Etymology: ab (as in abdominal) + polish + abolish
Points: 407