Verboticism: Metadivorcsis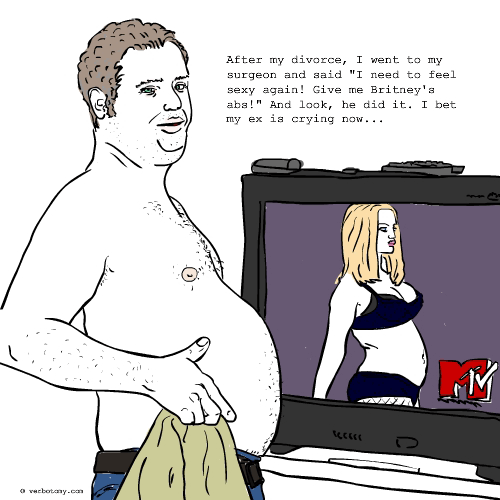 DEFINITION: v. intr., To compensate for emotional rejection by trying to change one's appearance through aggressive dieting, exercise and/or plastic surgery -- common among aging divorcees.
Metadivorcsis
Pronunciation: met/uh/di/vohrs/sis
Sentence: To get back in the game after her marriage fell apart, she had to go through a metadivorcsis to redefine herself physically, mentally and spiritually.
Etymology: metamorphosis + divorce
Points: 347