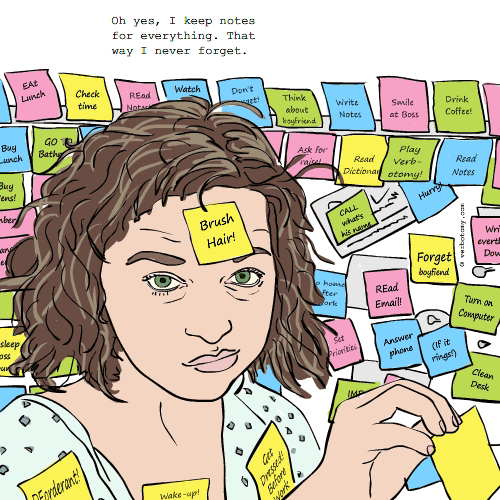 DEFINITION: v., to post sticky notes all over the place, including sticky notes to remind you to read the previously posted sticky notes. n., an obsessive compulsive dependency on sticky notes.
Jotmad
Created by: petaj
Pronunciation: jot-mad
Sentence: Jenny was jotmad. She was postsessed with 3M squares of paper with adhesive edges. Eventually, she learned how to turn her obsession into art and developed a talent for creating mosaics from pastel paper.
Etymology: jot (to write short notes) + mad (crazy for)
Points: 524