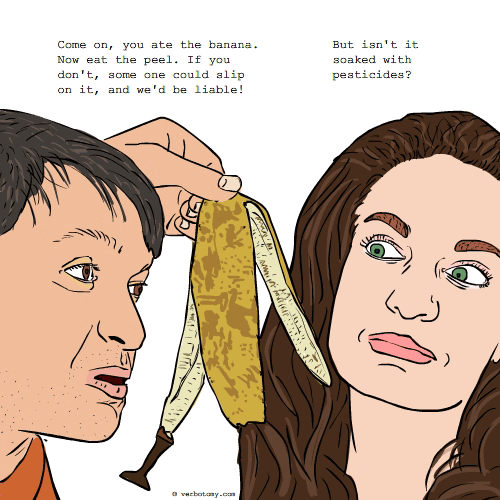 DEFINITION: n., The fear of eating the skins of fruits, vegetables, or small animals. v., To worry about saving one's skin while chewing on a rind, peel, or pelt.
Fearskin
Pronunciation: fear-skin
Sentence: Ari knew that all he had to do to remove the fearskin was to face up to the challenge of the peel. But he could not get past the rindgressive feelings that plagued his thoughts. rindgress: to look back in your thoughts in fear while confronting skins or peels.
Etymology: n: fearskin: fear + skin, v: rindgress: rind + regress
Points: 698