Verboticism: Obsesstinate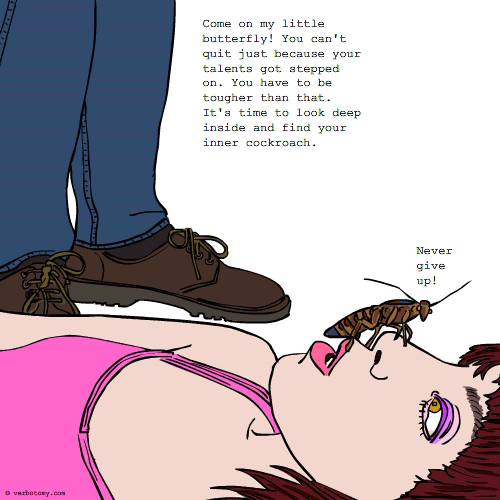 DEFINITION: n. A person who succeeds not because of their talents, but because they just won't quit. v. To firmly believe in your talents and never give up on your goals, despite the huge obstacles, snide comments, and repeated setbacks.
Voted For: Obsesstinate
Successfully added your vote For "Obsesstinate".
Pronunciation: ob/sess/stuh/nit
Sentence: Karen's obsesstinate personality drove her supervisors and managers crazy and so she was promoted quickly up the company infrastructure to get rid of her, not because of her business sense, or corporate abilities.
Etymology: some one who is totally obsessed with being obstinate - obsess + obstinate (tenaciously unwilling to yield)
Points: 614
Voted For!