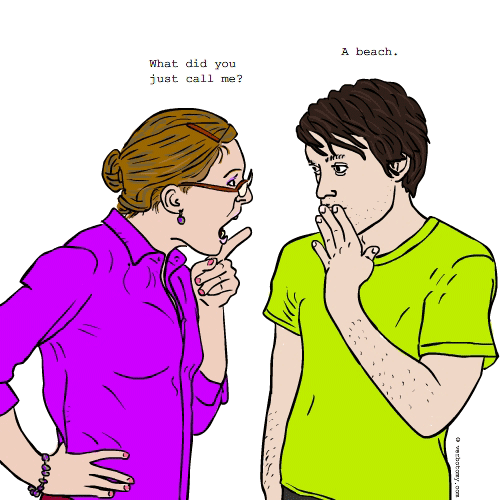 DEFINITION: v. To use alternative "code words" instead of proper cuss words, in an effort to satisfy people offended by such vulgarisms. n. A word used as a replacement for an obscene or profane expletive.
Already Voted
Vote not counted. We have already counted two anonymous votes from your network. If you haven't voted yet, you can login and then we will count your vote.
---
Placeboath
Pronunciation: (like 'placebo') /pluh-SEE-bohth/
Sentence: Sandra, a mother of three children and a former radio DJ, had trained herself never to swear, but she would often use placeboaths in place of profanity. So, when she yelled at Bobby, "Cheese and Crackers!! Get your gosh darn feet off the coffee table and stop acting like a fudging sugarhead!" nobody thought it was unusual. After all, Bobby really had been acting like a sugarhead.
Etymology: Placebo - a medication prescribed more for the mental relief of the patient than for its actual effect (Latin, placebo "I shall please") + Oath - any profane expression; curse; swearword (from Middle English, ooth "swear" [to a god or diety])
Points: 788