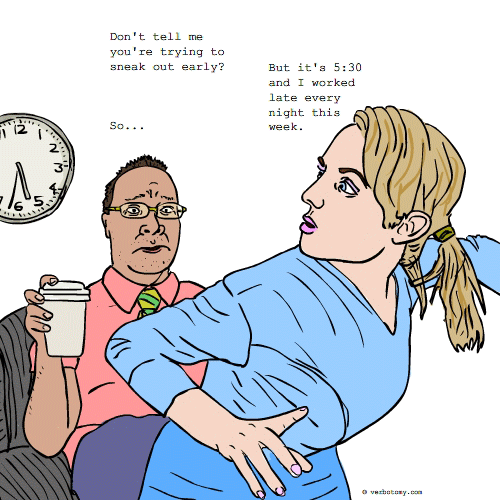 DEFINITION: n. A type of frustration created by a manager who never notices when you work late, but always nags you for leaving early whenever you leave on time. v. To carefully monitor your subordinates to ensure that they never leave work a minute early.
Voted For: Clockants
Successfully added your vote for "Clockants".
Pronunciation: klok-ants
Sentence: Angie had been working late for the past few weeks without any complaint or second thought. That is, until she had to leave on time to get home to fix dinner for her fiance's parents. She was clockant as she tip-toed past her boss's office. Breathing a sigh of relief when she cleared the doorway, she looked up and he was right in front of her. "Leaving, are you?" he said in a snooty voice. She pretended not to hear him and slipped out the door.
Etymology: clock, a device for noting the time + ant
Points: 1085
Voted For!