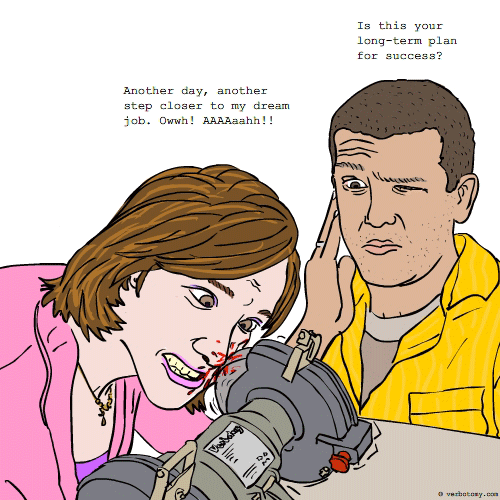 DEFINITION: v. To stick to your plan even though you've realized it's dumb. n. A stupid plan, especially if it's a career plan suggested by parents, teachers or guidance counselors who want you to be something that you're not.
Voted For: Momentdumb
Successfully added your vote for "Momentdumb".
Pronunciation: moe-ment-dum
Sentence: Jillian had an epiphany about her present course of action, but her momentdumb prevented her from avoiding the train wreck that was approaching.
Etymology: momentum, an impelling force or strength + dumb, slow to learn or understand; lacking intellectual acuity
Points: 854
Voted For!