Verboticism: Intendonitis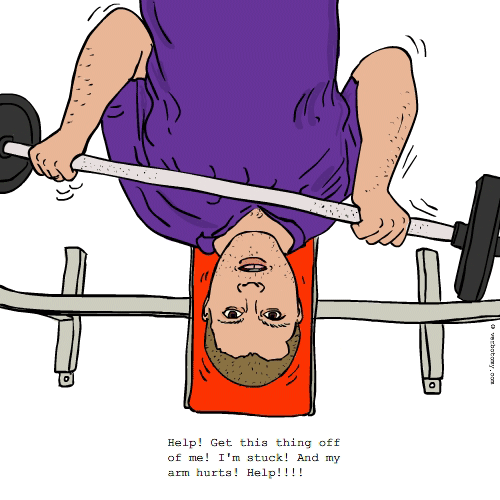 DEFINITION: v. To return to the gym in order to get back in shape, only to over-do-it and injure yourself. n. An injury which is the result of an overly ambitious exercise program.
Voted For: Intendonitis
Successfully added your vote for "Intendonitis".
Pronunciation: in-ten-dun-eye-tis
Sentence: Bill was right back where he started: on the couch next to a half-eaten box of meat-lover's pizza. But this time, he was unable to lift his arm to point the remote on account of his intendonitis. You see, earlier in the day he saw an infomercial about how to lose all that flab and he decided he was motivated enough to waltz into the gym and start off where he left the last time in college 15 years and 70lbs ago. He thought he begin with benching 240, the weight he used to do, but could only muster 3 reps of 80lbs. He didn't even need to use a pin to set the weights on the equipment circuit and didn't last 5 minutes on the treadmill.
Etymology: intend, to have in mind + tendonitis, inflamation of the tendons, often because of overuse
Points: 1598
Voted For!