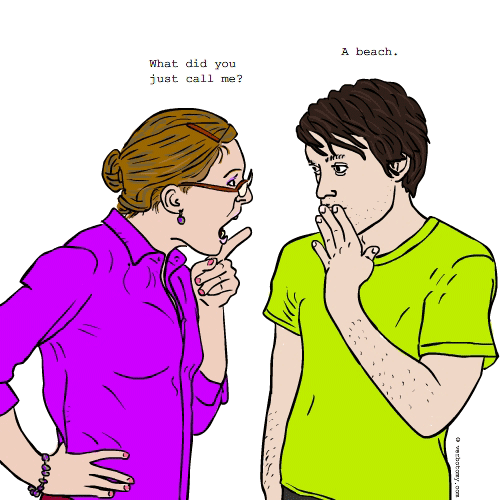 DEFINITION: v. To use alternative "code words" instead of proper cuss words, in an effort to satisfy people offended by such vulgarisms. n. A word used as a replacement for an obscene or profane expletive.
Voted For: Subuse
Successfully added your vote for "Subuse".
Pronunciation: sub-yooz
Sentence: "Piece off" she yelled to the young man crossing the road. Jemima's impatience and road rage was leading her to subuse people in the most public places.
Etymology: sub (from substitute) - to replace; abuse (v) - to insult, cause harm to others
Points: 746
Voted For!