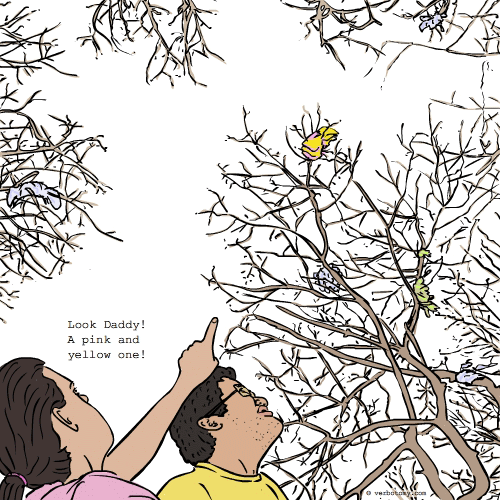 DEFINITION: n. The colorful array of plastic bags and other debris which blossom on the trees, thanks winter's whistling winds -- and a few careless neighbors. v. To watch your garbage caress the landscape, as it blows in the wind.
Voted For: Timbertrash
Successfully added your vote for "Timbertrash".
Pronunciation: tim-bur-trash
Sentence: After the long weekend party, the trailor trash left all kinds of timbertrash.
Etymology: timber (as in trees, wood) + trash (as in garbage)
Points: 860
Voted For!