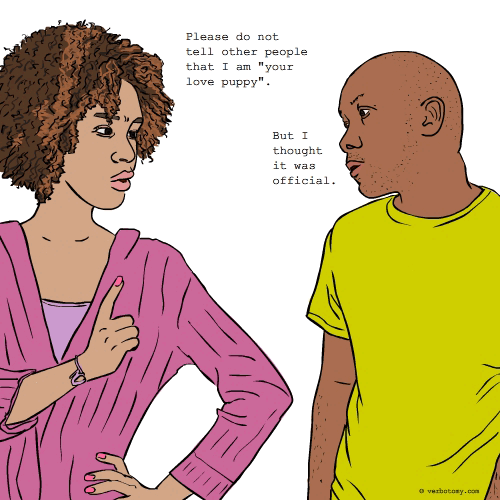 DEFINITION: n. A reprimand, usually given to a "significant other", for improper labeling of the relationship. v. To scold someone for incorrectly describing, at least from your point of view, the state your personal relationship.
Voted For: Beratemate
Successfully added your vote for "Beratemate".
Pronunciation: bee-rate-mate
Sentence: At their very own wedding why did she still continue to beratemate him?
Etymology: berate (as in scold) + mate (partner)
Points: 812
Voted For!