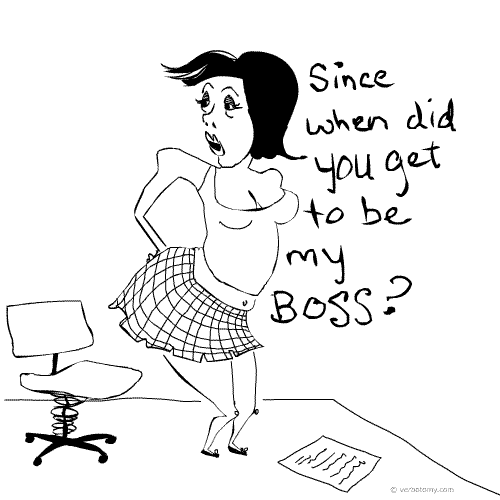 DEFINITION: The response you get when you tell a coworker that their clothing violates the dress code standards at your office.
Voted For: Faultitask
Successfully added your vote for "Faultitask".
Pronunciation: /'fol-tE-"task/
Sentence: Natasha liked to pretend that she could check her messages on her cell phone while listening to the lecture, but her teacher knew that she was merely faultitasking.
Etymology: From faulty + multitasking
Points: 1919
Voted For!