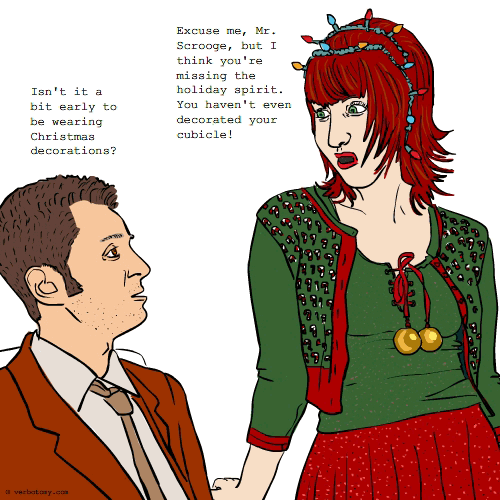 DEFINITION: n., A person so enamored with the holidays that they don't just deck their halls and home, but they also decorate their car, their cubicle, their pets, and themselves. v., To obsessively decorate according to seasonal holidays.
Psyclaustic
Pronunciation: sigh + claws + tic
Sentence: My mom has over 152 Santa Claus figurines of one sort or another, and drags them out every Christmas - I guess you could say she's psyclaustic.
Etymology: psychotic + claus
Points: 554