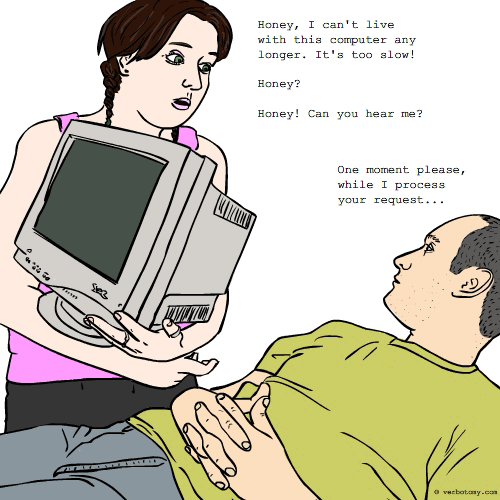 DEFINITION: n., A slow computer with insufficient memory; also, a slow-thinking husband. v., To take an extraordinarily long time to respond to a relatively simple request.
Microsloth
Created by: bzav1
Pronunciation: micro + sloth
Sentence: Debby discovered, upon letting her new fella move in, that he was quite the microsloth, internot savvy, a full-fledged reclinaut.
Etymology: microsloth - microsoft, sloth blended, internot- antonym for internet, reclinaut - reclined blended with astronaut, a man that could not be considered The Right Stuff, but knows when a couch (or turkey) has the right stuffing.
Points: 779