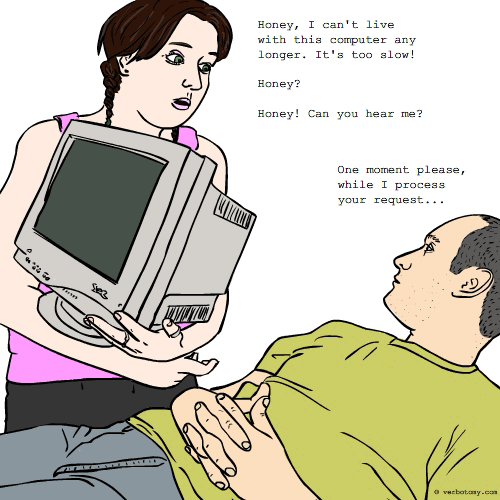 DEFINITION: n., A slow computer with insufficient memory; also, a slow-thinking husband. v., To take an extraordinarily long time to respond to a relatively simple request.
Calcuwait
Pronunciation: cal-cyou-wait
Sentence: My computer, my husband, my boss, and my kids, drive me crazy with their calcuwaiting.
Etymology: A play on calculate,you and wait ... calcuwait ... a verb to describe any thing or anyone who is slow to respond!
Points: 689