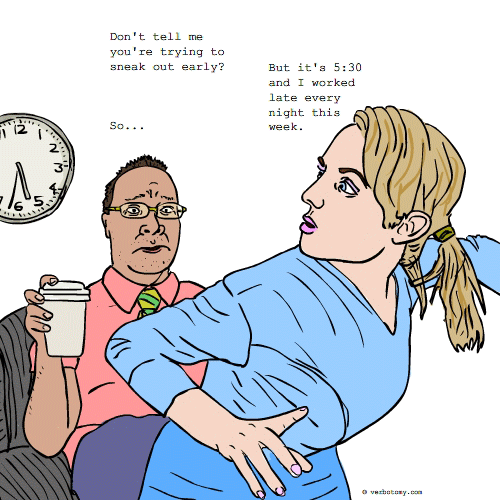 DEFINITION: n. A type of frustration created by a manager who never notices when you work late, but always nags you for leaving early whenever you leave on time. v. To carefully monitor your subordinates to ensure that they never leave work a minute early.
Clockblock
Pronunciation: klahk-blahk
Sentence: Emily was frequently at work well past closing time, finishing loose ends, making up time that was perhaps wasted by her co-workers. However, Fred, her boss, was always right there; a serious pain-in-the-butt that knew nothing of her week and clockblocked her just because she wanted to beat rush hour on Friday.
Etymology: Blocking progress based on a mutually visible clock.
Points: 812