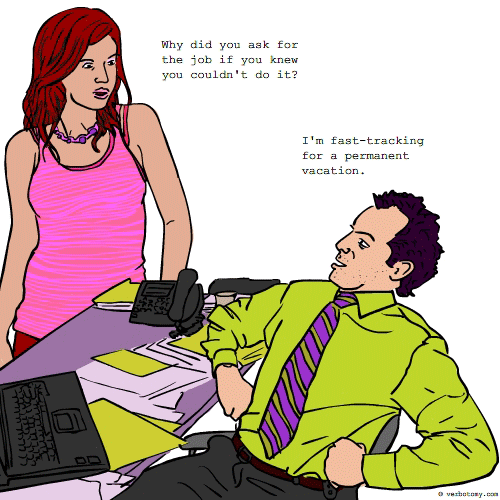 DEFINITION: v. To focus on your weaknesses, rather than your strengths. n. A person who is obsessed with their perceived deficiencies, and works hard to ensure that everyone else understands and appreciates their failings.
Downanshout
Pronunciation: Dow-nan-showt
Sentence: Mark knew he was a failure from the start, when he was expelled from nursery school at the tender age of three! But could not resist telling all who would listen about them. His reasoning for being a downanshout was that he would rather shout his failings from the rooftops before people around him discovered them for themselves.
Etymology: Down(depressed about ones own failures) an(short for and) Shout(to air ones opinions in a loud manner), down and out (one of lifes complete failures) =Downanshout.
Points: 704