Verboticism: Nocturnalnosh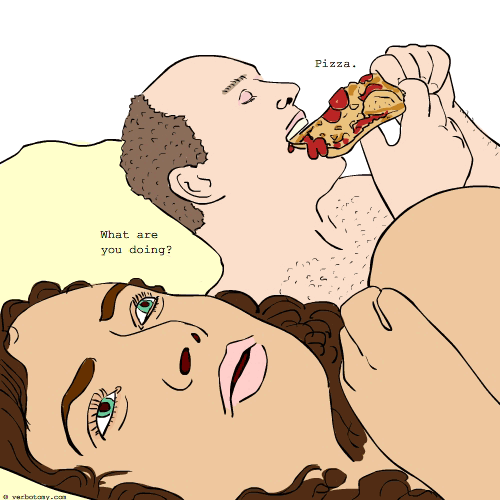 DEFINITION: n. A sudden, uncontrollable desire to eat something fast, usually occurs at bedtime. v. To eat food while lying in bed.
Nocturnalnosh
Pronunciation: nok - TERN - uhl - nosh
Sentence: Brent was voracious and his appetite reared it's head at the most inopportune times, especially at bed time, and he always succumbed to temptation, sometimes even at the expense of a romantic interlude with his wife, Brenda.
Etymology: Blend of 'nocturnal' (active at night) and 'nosh' (to snack or eat between meals)
Points: 542