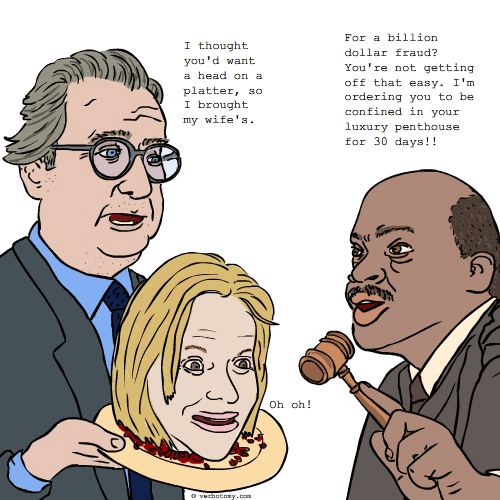 DEFINITION: n. A punishment which does not fit crime. v. To assign a punishment which is bizarrely inappropriate, and seems totally unrelated to the crime which has been committed.
Punishmint
Created by: artr
Pronunciation: pənishmint
Sentence: Edward, the financier had bilked millions from people who had invested in his too-good-to-be-true scheme. The plaintiffs wanted blood. The judge gave him punishmint. Knowing that the defendant loathed the taste of mint — peppermint, spearmint, coolmint, any mint — that was all the candy he was to be allowed for the next 2 years. None of his beloved toffees. Not a single truffle. How he was going to get through it Edward wasn't quite sure. His only consolation was the punishmint he was set to make on his book deal.
Etymology: punishment (the infliction or imposition of a penalty as retribution for an offense) + mint (a peppermint candy)(a vast sum of money)
Points: 836