Verboticism: Heartattaxed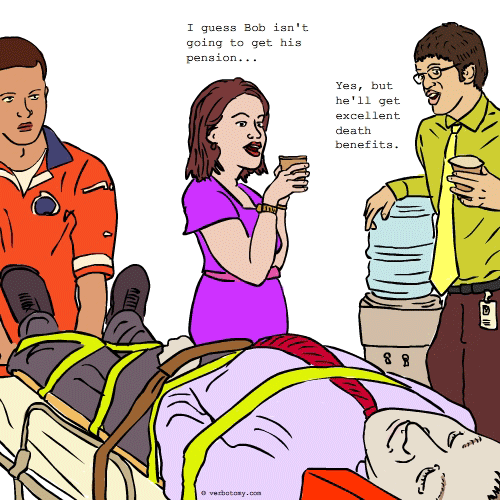 DEFINITION: v. To expire, pass away or kick the bucket while at the office; often occurs when someone is overworked, underpaid, and desperately trying to hang on for a full pension. n. A person who has been suddenly, and permanently, terminated while a work.
Heartattaxed
Pronunciation: hart + attak + sd
Sentence: Nathan was forced to take retirement today. He was toasting his bagel in the lunch room and went down clutching his cream cheese to his chest. Because of his age, bad eating habits and penchant for work at the age of 83, he was heartattaxed and never received his enormous pension.
Etymology: Heart Attack and Axed -- Coronary and Terminated or Cancelled.
Points: 983