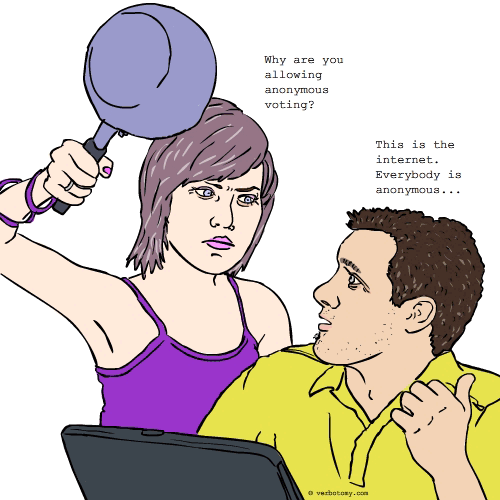 DEFINITION: v. To whack someone over the head with a pot (or any other handy utensil), because they won't do what you say. n. A complaint about someone who doesn't do things the way you want.
Potsquabble
Pronunciation: pah t sk waab el
Sentence: Mike knew he was in for a potsquabble when arguing with Becky that Kwik Trip was spelled with a "Q", and not a "Kw". He knew he was wrong since he had gassed up there not 10 minutes ago and distinctly remembered the sign. Becky already had her cast iron pan in hand...
Etymology: Pot (cooking vessel for the stove, also called a pan) + squabble (a fight)
Points: 1115