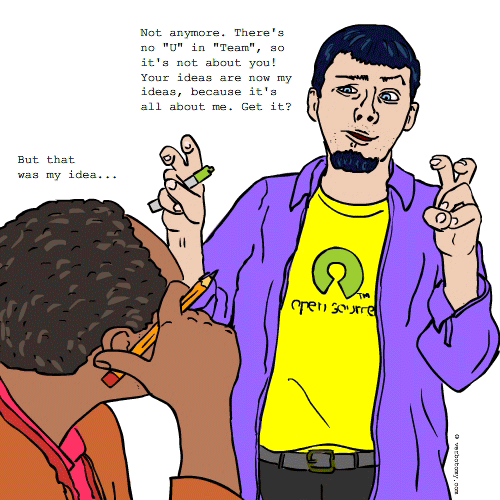 DEFINITION: n. A team member who always shares the workload, but nevertheless tries to get exclusive credit for any work done. v. To temporarily suppress your own need for self-aggrandizement.
Stargrazer
Pronunciation: star - graz - ur
Sentence: Aurora was a master stargrazer. She would hitch herself to those who shone brightly with ideas and would adopt them as her own. One of her most frequent victims was Alice who was vivacious, exciting and brilliant; and thought of as a "rising star" at work. You might say that Aurora was boring next to Alice....
Etymology: star (leading(p): indicating the most important performer or role), grazer (one who feeds on forages or eats), play on stargazer (a person who observes the stars) and in this case, steals some of their brilliance....
Points: 779