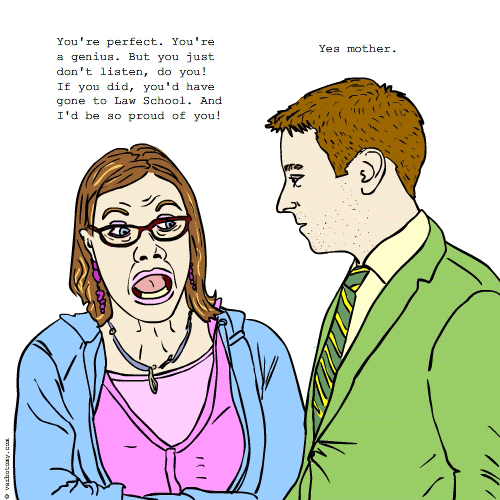 DEFINITION: v. To be offered regular encouragement, unwavering support and subtle but unrelenting criticism based on the worry that you may not be realizing your "full potential". n. The helpful but sometimes annoying advice given by a mother to a child.
Mombeseech
Pronunciation: MOM-bi-seech
Sentence: What Penelope intended as gentle motherly advice for her son, Larry, came out as shrieking mombeseech, small compliments followed by harsh and almost demanding insistence on following certain life choices that she thought best for him.
Etymology: Blend of 'mom' and 'beseech' (to implore urgently)
Points: 884
Voted For!