Verboticism: Digitknowitall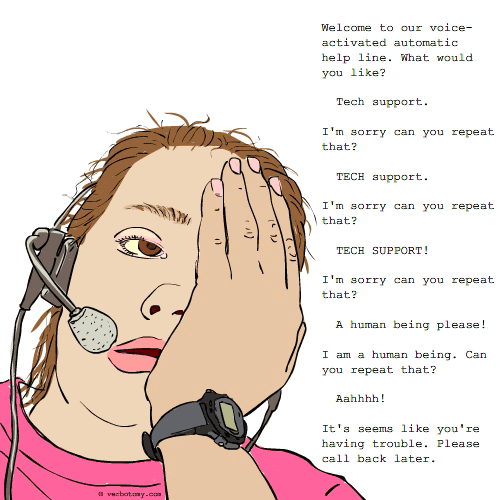 DEFINITION: n. A technological innovation that doesn't work as expected because "normal people" can't figure out how to use it. v. To improve something in a way that makes it much harder to use.
Digitknowitall
Pronunciation: dij it no it all
Sentence: Reggie had bought a fancy new digital radio/alarm clock/coffeemaker/toaster. It was designed to be efficient in the morning by waking him up on time and getting his breakfast ready. His new appliance was a digitknowitall. Great in theory, but he could never get the radio station he liked programmed into it, so he had to listen to newscasts in a foreign language. He could also never program in the correct time...it was always an hour behind or so. The coffee tasted like something you would expect would come out of a new computer and the toast was always burned black. His only consolation was that the smoke detector awoke him if the alarm failed, the coffee was a handy extinguisher for the burnt breakfast offerings and his clock was right twice a day.
Etymology: Digital (of a circuit or device that represents magnitudes in digits) & Know-It-All (a person who thinks/behaves as if they know everything, but usually knows less than you would think on a subject).
Points: 557