Verboticism: Gizzardofnod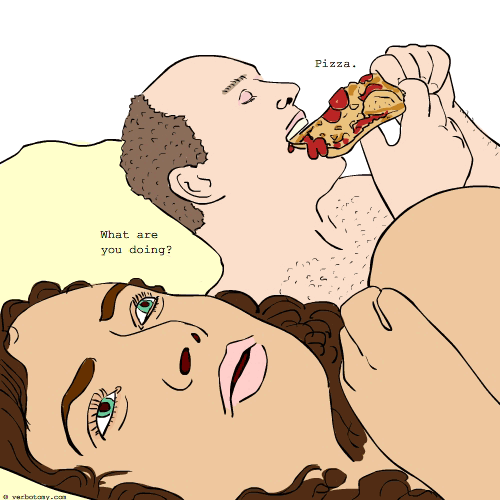 DEFINITION: n. A sudden, uncontrollable desire to eat something fast, usually occurs at bedtime. v. To eat food while lying in bed.
Gizzardofnod
Created by: artr
Pronunciation: gizərd əv näd
Sentence: Dorothy has a strange affliction. Her system confuses sleepiness for hunger. As soon as she starts to feel drowsy her stomach starts the **feed me** signal. More often than not she gives into the GizzardofNod. Dorothy*s puppy Toto is all too happy join in with the munchings.
Etymology: gizzard (a person\'s stomach) + of (indicating an association between two entities)+ nod (have one\'s head fall forward when drowsy or asleep) Play off of the Wizard of Oz
Points: 539