Verboticism: Purseverance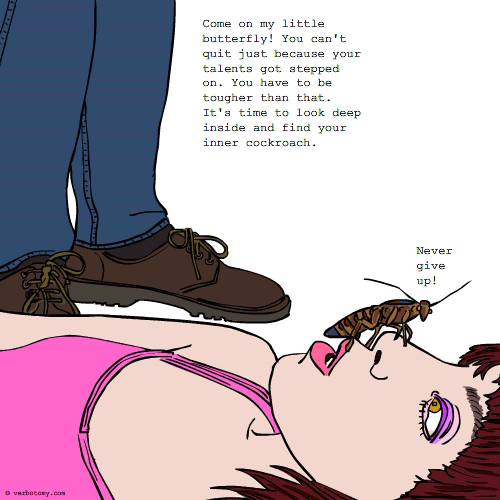 DEFINITION: n. A person who succeeds not because of their talents, but because they just won't quit. v. To firmly believe in your talents and never give up on your goals, despite the huge obstacles, snide comments, and repeated setbacks.
Purseverance
Pronunciation: poor sev eer ans
Sentence: When jockey/owner Cher Bett entered her horse, Mane Chance, in the biggest cup competition of the racing season, she had to overcome a lot of obstacles. Being a woman owner/jockey was a major issue in the male dominated sport. Getting backers, paying trainers, vets and stable staff were major financial considerations for the not-rich Cher. But after all her purseverance, she not only ran in the race, but won it at 20-to-1 odds. She won so much, she can afford to hire jockeys now and has become a legend in race circles!
Etymology: Purse (a sum of money offered as a prize) & Perseverance (persistance; tenacity)
Points: 887