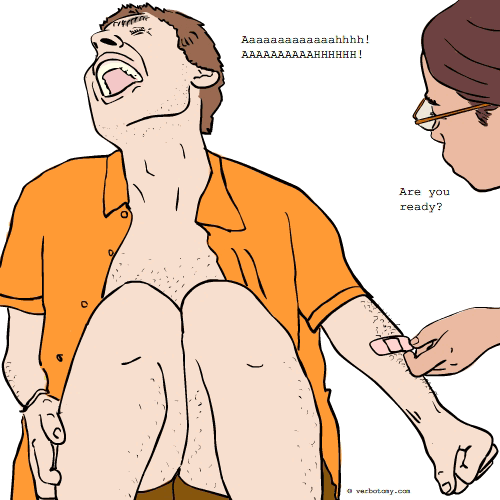 DEFINITION: n. The horrible pain that comes from pulling a bandage off of hairy skin. v. To inflict pain or injure when removing a bandage.
Bandrage
Pronunciation: band-rage
Sentence: In a study it was found that 97% of male patients suffered bandrage on removal of dressings and plasters. Typical symptoms include flinching, swearing and crying, followed by flushed cheeks and mumbling.
Etymology: bandage (surgical dressing) + rage (hysterical fury, anger)
Points: 644