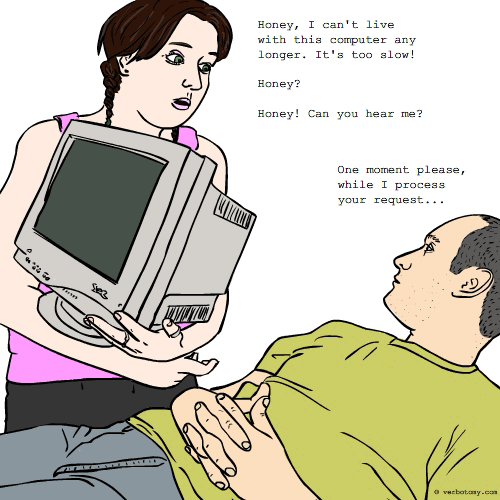 DEFINITION: n., A slow computer with insufficient memory; also, a slow-thinking husband. v., To take an extraordinarily long time to respond to a relatively simple request.
Amigamigo
Pronunciation: am eee gam eee go
Sentence: she was unhappy with her amigamigos memory, anniversaries, birthdays always crashed. Also, there was the issue of his floppy thing.
Etymology: amiga amigo
Points: 719