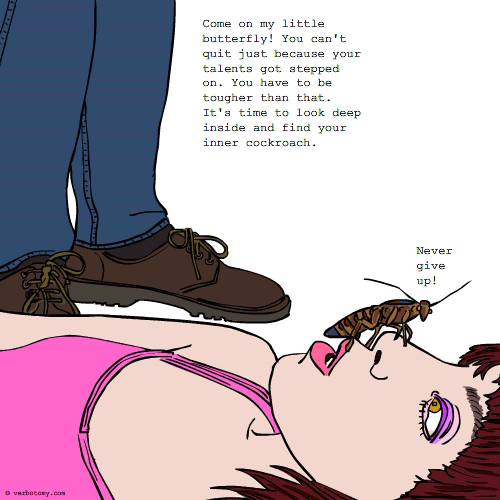 DEFINITION: n. A person who succeeds not because of their talents, but because they just won't quit. v. To firmly believe in your talents and never give up on your goals, despite the huge obstacles, snide comments, and repeated setbacks.
Shambition
Created by: artr
Pronunciation: shambishən
Sentence: After years of being passed over for advancement, Harry's time finally came. He was promoted to Division Director. Unfortunately the budget cuts and ensuing layoffs left him as the lone worker. In a case of shambition Harry hadn't even applied for the position when it was vacated by his former boss.
Etymology: sham (a thing that is not what it is purported to be) + ambition (a strong desire to do or to achieve something, typically requiring determination and hard work)
Points: 581
Voted For!