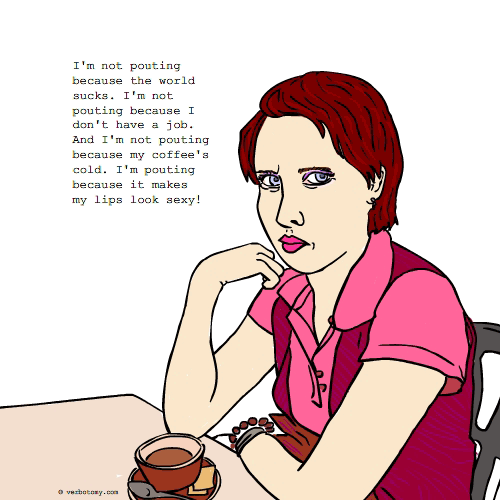 DEFINITION: n. A person who regularly sulks inside cafes and coffeehouses all day, contributing nothing more to their world than a pout. v. To glower angrily at the state of world affairs while remaining inactive and unemployed.
Freshbrood
Pronunciation: fresh brood
Sentence: Mona sat in the coffeehouse in full freshbrood mode. Her problems were much more important than those of the rest of the world. If your life is so bad, Mona, how is it you can afford a specialty coffee every morning at $10 a pop???
Etymology: Fresh brewed (drink made by steeping and boiling,so as to extract the flavor, fresh means just recently brewed to optimize impact,aroma and flavour) & Brood (to pout,be sullen,moody, anxious)
Points: 698