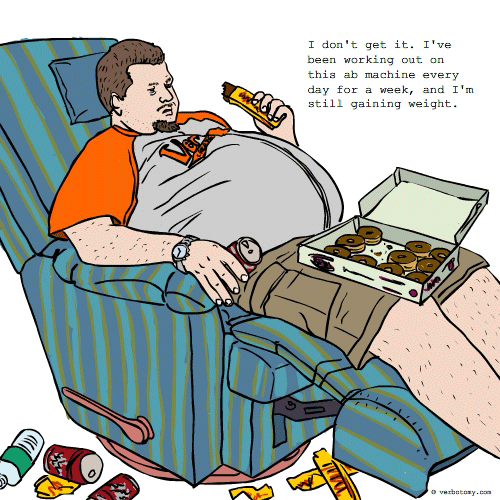 DEFINITION: n. The creepy pounds that sneak onto your waist even though you've been exercising and watching what you eat. v. To exercise rigorously, diet fastidiously, and yet still gain weight.
Sofanogood
Pronunciation: so fa no gud
Sentence: Dwight's campaign motto to lose weight was (sofasogood) but it was turning into (sofanogood) due to his unexpected weight gain on lettuce leaves alone in the first week.
Etymology: So far so good (optimistic) & Sofa (couch) no good (not for weight loss, anyway!)
Points: 470