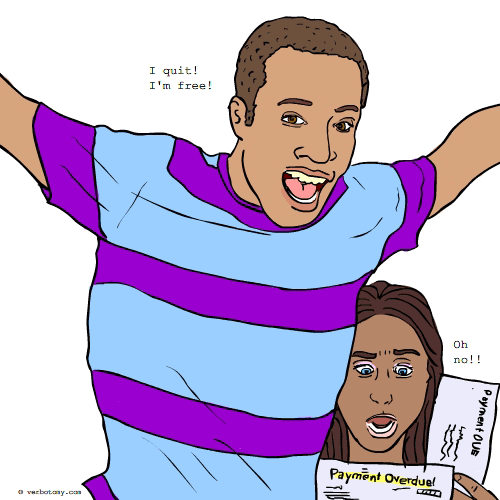 DEFINITION: n. A feeling of euphoria which occurs when you finally quit your boring, mind-numbingly dull, and emotionally unrewarding job. v. To quit your job and feel good about it.
Resiglation
Pronunciation: res-ig-lay-shun
Sentence: John felt resiglation at finally quiting his job so that he could persue that career as a deadbeat like he'd always wanted.
Etymology: resignation + elation
Points: 710