Verboticism: Renaisensuate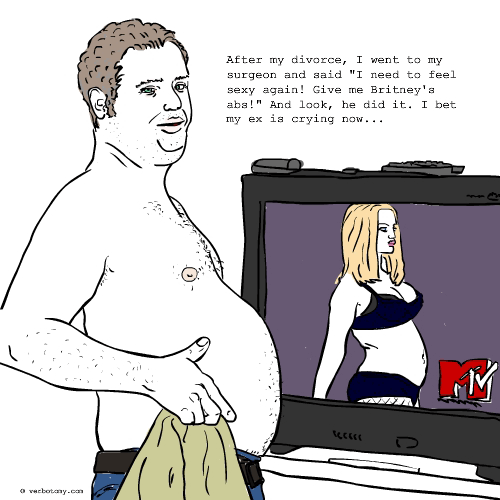 DEFINITION: v. intr., To compensate for emotional rejection by trying to change one's appearance through aggressive dieting, exercise and/or plastic surgery -- common among aging divorcees.
Renaisensuate
Pronunciation: Ree-nay-sen-shul-ate. Noun form: Renaisexual (a la Metrosexual, etc.)
Sentence: A glance in the mirror told Bob that he was hunkjunk: broad, bewigged and fifty, and greatly in need of a strict diet and a strenuous fitness regime to renaisensuate himself. Aucupation had been his pre-occupation, but now he had more feathered friends than fair ones. Perhaps, wondered Bob, would plastic surgery mould him into the renaisexual he longed to be?
Etymology: Blend of Renaissance: renewal, rebirth & sensual: pertaining to the body and physical senses & ate: suffix indicating action of person performing function. Aucupate:bird catching.
Points: 377