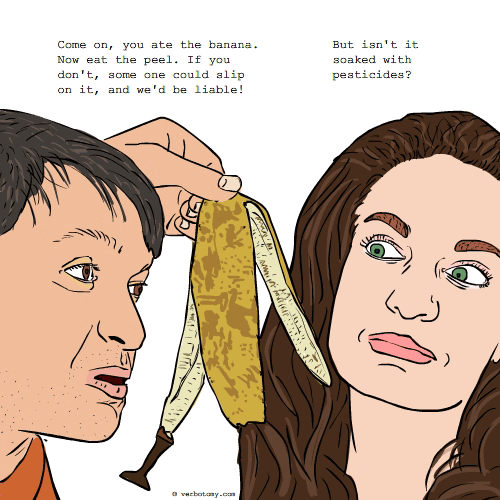 DEFINITION: n., The fear of eating the skins of fruits, vegetables, or small animals. v., To worry about saving one's skin while chewing on a rind, peel, or pelt.
Rindophobia
Pronunciation: rind-o-foh-be-a
Sentence: Tim was such a rindophobic that he accused me of being Hannibal Lecter for trying to serve him potato skins.
Etymology: rind + ooohhhhh! + phobia
Points: 626