Verboticism: Exocarphobia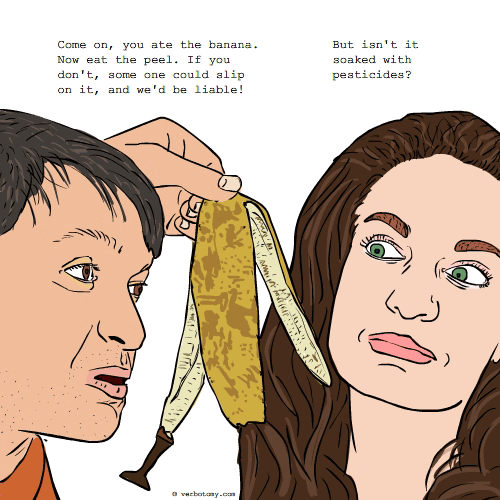 DEFINITION: n., The fear of eating the skins of fruits, vegetables, or small animals. v., To worry about saving one's skin while chewing on a rind, peel, or pelt.
Exocarphobia
Pronunciation: /ˌɛksəkaɹˈfo(ʊ)biə/
Sentence: I wanted to come up with a funnier word to describe exocarphobia, but the picture of that banana peel frightens me so much that I can't look at it any longer.
Etymology: From exocarp (the skin, peel, or rind of a fruit) + phobia
Points: 491