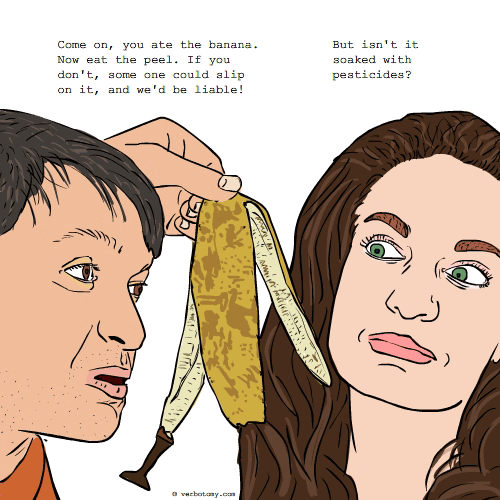 DEFINITION: n., The fear of eating the skins of fruits, vegetables, or small animals. v., To worry about saving one's skin while chewing on a rind, peel, or pelt.
Unapeeling
Pronunciation: uhn-uh-PEEL-ihng
Sentence: Just as Alex had an unapeeling approach to apples, he insisted that his girlfriend cut the crusts off his PBJs.
Etymology: unappealing + peeling
Points: 1790