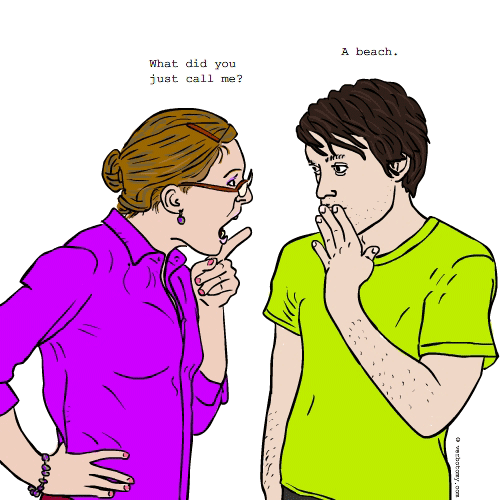 DEFINITION: v. To use alternative "code words" instead of proper cuss words, in an effort to satisfy people offended by such vulgarisms. n. A word used as a replacement for an obscene or profane expletive.
Voted For: Expletute
Successfully added your vote For "Expletute".
Pronunciation: ex-pleh-toot
Sentence: Mommy often had to expletute words around the baby, who was beginning to show an uncanny ability to imitate her speech patterns, especially when she was having a discussion with daddy about golf.
Etymology: expletive: vulgar or coarse word to express emotion + substitute: a replacement
Points: 641
Voted For!