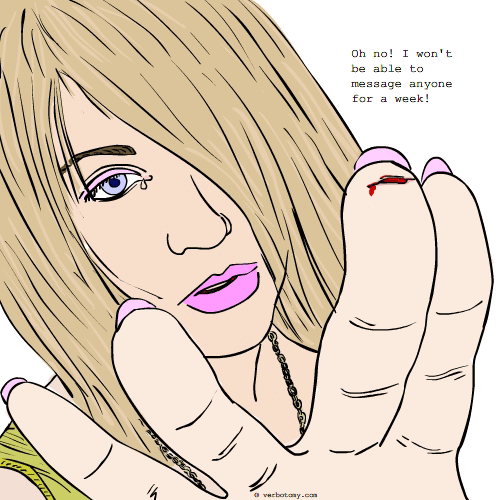 DEFINITION: n., A pesky but persistently painful, and seemingly incurable paper cut, which simply refuses to heal. n. To cut or injure a "high use" body part, like a fingertip, knuckle or tongue.
Voted For: Axident
Successfully added your vote For "Axident".
Created by: artr
Pronunciation: aksidənt
Sentence: John was fed up with the tree that dropped staining red berries on his new white car so he decided to chop it down. His lack of experience with tools and innate ineptitude left him with an axident in his forehead.
Etymology: ax (a tool typically used for chopping wood, usually a steel blade attached at a right angle to a wooden handle) + accident (an unfortunate incident that happens unexpectedly and unintentionally, typically resulting in damage or injury) + dent (a slight hollow in a hard, even surface made by a blow or by the exertion of pressure)
Points: 1013
Voted For!