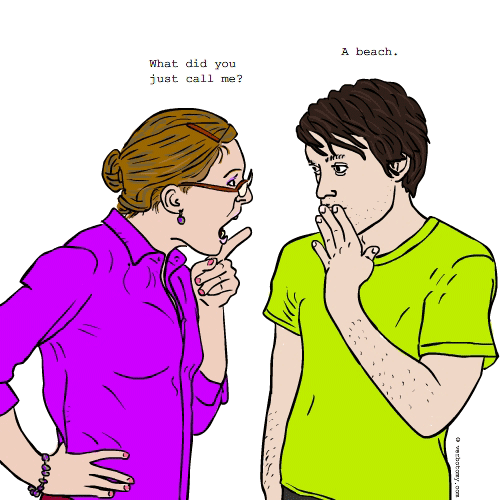 DEFINITION: v. To use alternative "code words" instead of proper cuss words, in an effort to satisfy people offended by such vulgarisms. n. A word used as a replacement for an obscene or profane expletive.
Voted For: Blurse
Successfully added your vote For "Blurse".
Pronunciation: rhymes with purse
Sentence: While reading Huck Finn in his 8th grade class, we had to blurse all the racial slurs replacing "n*****" with "no gooder".
Etymology: bleep+curse
Points: 665
Voted For!